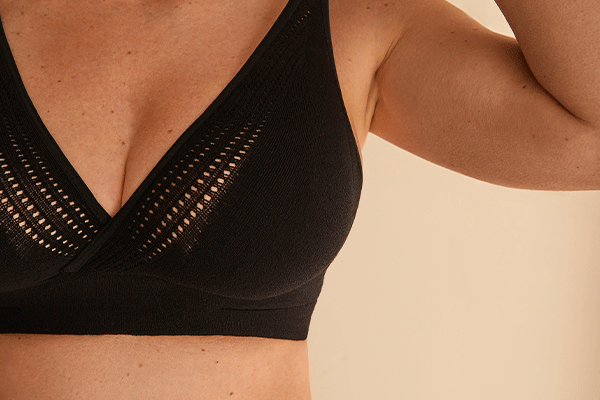 Fashion
Underwear
Underwear
Soft Revolt
Let's Soft Revolt Together
Softtech Innovation
It's one of the first things we put on in the morning, and one of the last things we take off. The bra. So how amazing would it be if that bra didn't have any wires, offered all-over support (even for large cup sizes), was really, really comfortable and reinforces your femininity, too? That was our mission when we began Soft Revolt. With Softech Innovation, we've succeeded to start the Soft Revolution! We did not start this journey to make just another bra. Instead we embraced cutting-edge knit technologies to totally redesign it.
Our story
To reinvent the bra for 21st-century tastes, we allowed ourselves to be inspired by game-changing technologies in other industries, not least of all footwear. There we saw big-name brands using 3D knit technologie so we took a page from their playbook and adapted the same technologies to create wireless, seamless and highly supportive bras. After many months of exploration and R&D, we discovered a way to combine innovative yarns at different stiches and machine tensions to deliver the support women need without any of the discomfort.
In 2020 founder Elles Roeleveld left behind a financial career to set up Soft Revolt. While apprenticing in a lingerie shop to better understand the desires and needs of contemporary women, she met Anet van Haaster, a specialist in market and consumer research for large retailer and fashion brands. They decided to combine their strengths to revolutionize the traditional lingerie market. Today they are joined by an experienced team of (mostly female) product and marketing specialists, all passionately dedicated to a bra they swear by themselves.
Soft to Nature
It took us exactly 47 tries to get our knitting technique right, which is why we named our first seamless single-piece bra CLEO47. It's not just about the product and the machinery, but also about staying true to our philosophy. The knitting and assembly all take place in one location, which radically reduces both our waste and our carbon footprint. Compared to traditional production methods, our way of working saves at minimum 3kg of carbon per bra. Our somewhat fanatical eco-conscious attitude also goes for our packaging and labels, which are specifically designed to leave little behind. Our goal is to be as soft on nature as we are on your skin. Please let us know how we're doing on that.
Soft Revolt
Founder & CEO
Elles Roeleveld & Kim Bakker