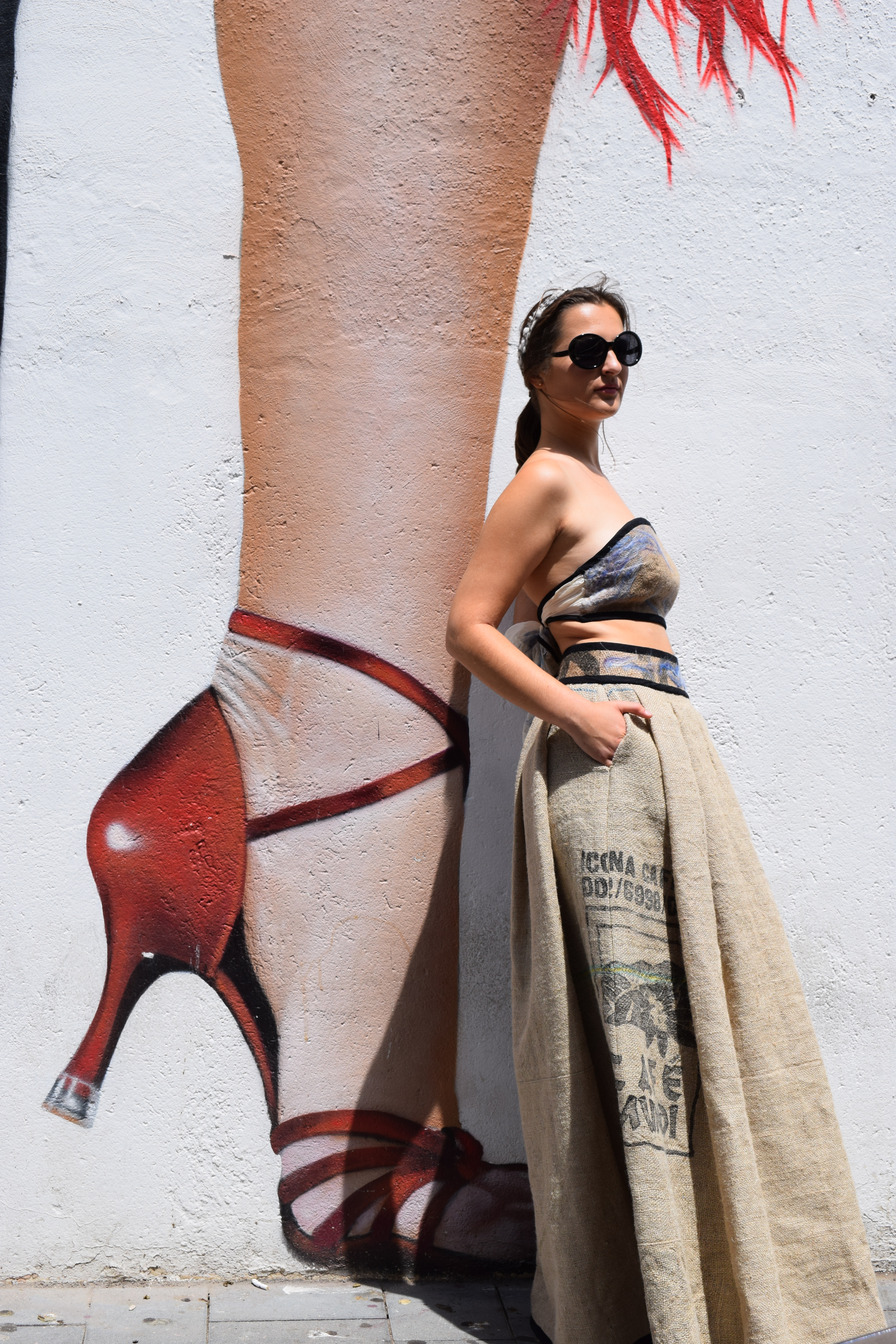 SYLVIA CALVO BCN
About Sylvia Calvo BCN
Sylvia Calvo, born in Barcelona, studied English Philology at the University of Barcelona and obtained her MBA at Keller Graduate School of Management of Chicago, USA, where she lived for about 15 years. 
After attending a conference about Eco-Fashion in 2012, the concept she had about the fashion and textile industry changed completely. She started to investigate, to read and to learn about sustainable fashion and the alternatives available to have a more positive social, environmental and economic impact.
In 2015, she created the brand "Sylvia Calvo BCN", working mainly with originally used coffee bags and applying Circular Economy principles to transform them into garments and complements. Together with five colleagues, she co-funded the non-profit Association "Moda Sostenible Barcelona" (MSBCN), the first association of this kind, in order to promote the benefits of sustainable fashion, its creation, production, and  sale, and to bring it closer to consumers. Our motto: "From waste to value".
Sylvia Calvo BCN is an eco-friendly and ethical fashion brand created and located in Barcelona (Spain). The brand is aiming to make sustainability and Circular Economy part of the design, which is why our manufacturing process is entirely handcrafted and uses sustainable materials, both organic and recycled, with minimal impact on the environment. This way, each clothing piece obtains a unique and distinctive style. We believe in a responsible alternative to the traditional fashion business model.
Our values: Sustainability, Craftsmanship, Proximity, Collaboration, Conscience, Fair trade, Transparency, Style.
"The clothes you choose to wear every day have a great impact on the planet, let's make it a worthwhile choice."
Founder & CEO Sylvia Calvo
Sylvia Calvo BCN