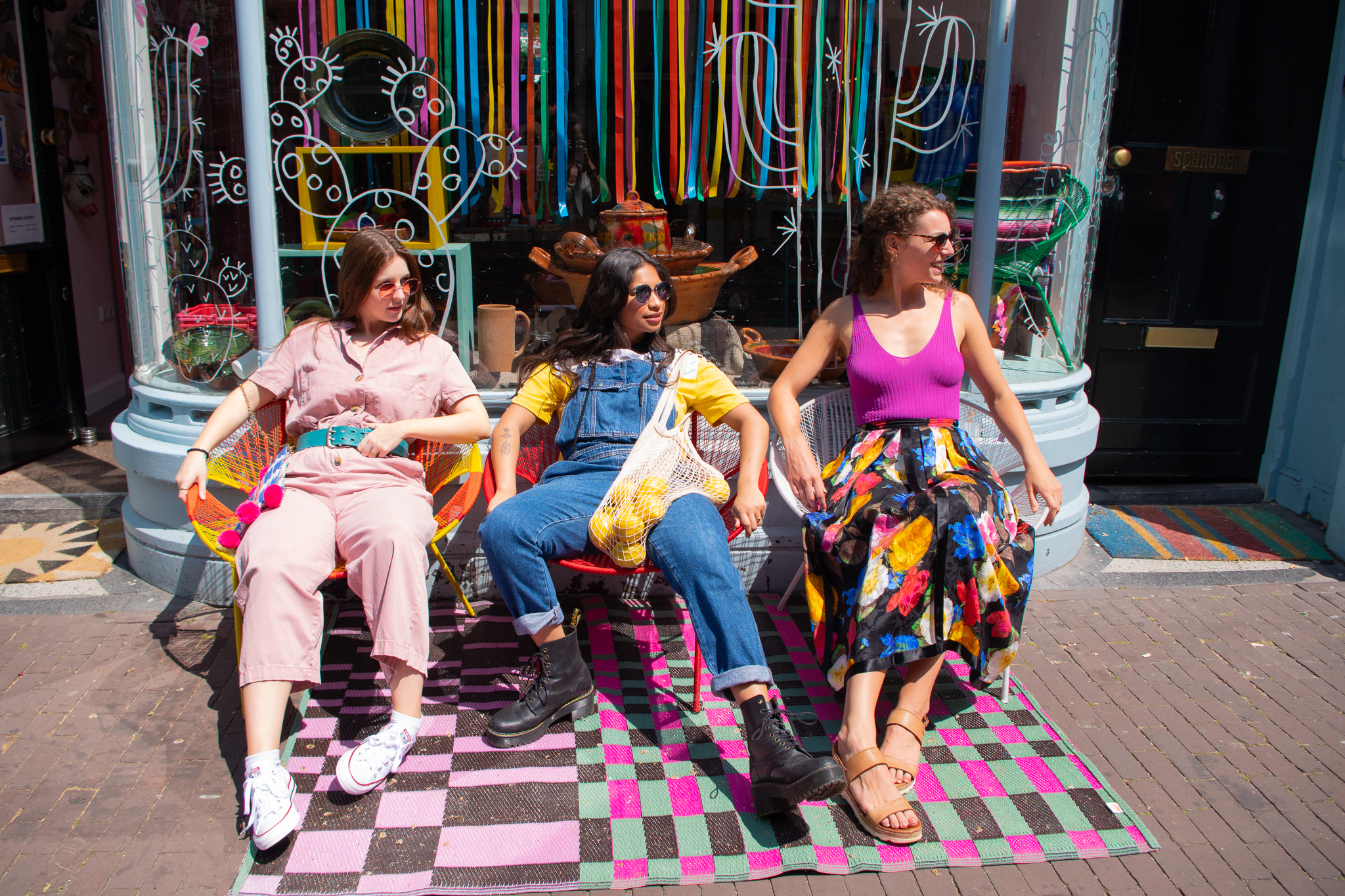 The Swapshop
The mission of Laura and Monique, the entrepreneurs behind The Swapshop, is promising. They want to reduce the enormous amount of textile waste in the Netherlands, without giving up our love for fashion. And that works well! They now serve more than 6,500 registered customers. Together with their "swappers", they have already provided more than 45,000 items with a new owner in the past two years. This has saved about 27 million liters of water and 74,000 kg of CO2 emissions. At the moment The Swapshop has one shop in Amsterdam on the Haarlemmerdijk, and from 2024 onwards they will expand to more cities in The Netherlands through their social and unique franchise formula.
Swappers want to give their clothing as local and sustainable a destination as possible and make others happy with their previous favourites. Unfortunately, less than 50% of all incoming clothing is suitable for swapping. For example because the quality is too low, the clothes are worn out or simply out of fashion. The Swapshop believes in a circular economy in which these textile surpluses are given a local reuse. That is why The Swapshop is undergoing a hopeful quest to set up a circular textile chain on Dutch soil. Together with their partners, they convert our textile surpluses into circular products.
The first product is a circular laptop sleeve called The Puffer, which is made from 70% recycled post-production cotton and 30% new BCI certified cotton. Because The Puffer is made entirely of cotton, it is recyclable after the end of its life. The recycled cotton currently comes from Clean & Unique partner OCC in Spain, but from mid-2024 The Swapshop will replace this cotton with their own recycled post-consumer cotton. The manufacturing process takes place entirely in the Netherlands. The fabric is woven by Enschede Textielstad and the product is designed and made by Clean & Unique partner Makers Unite with local craftsmanship and creative talent from newcomers to society.
The Swapshop
Founders
Monique Drent & Laura Suikerbuik