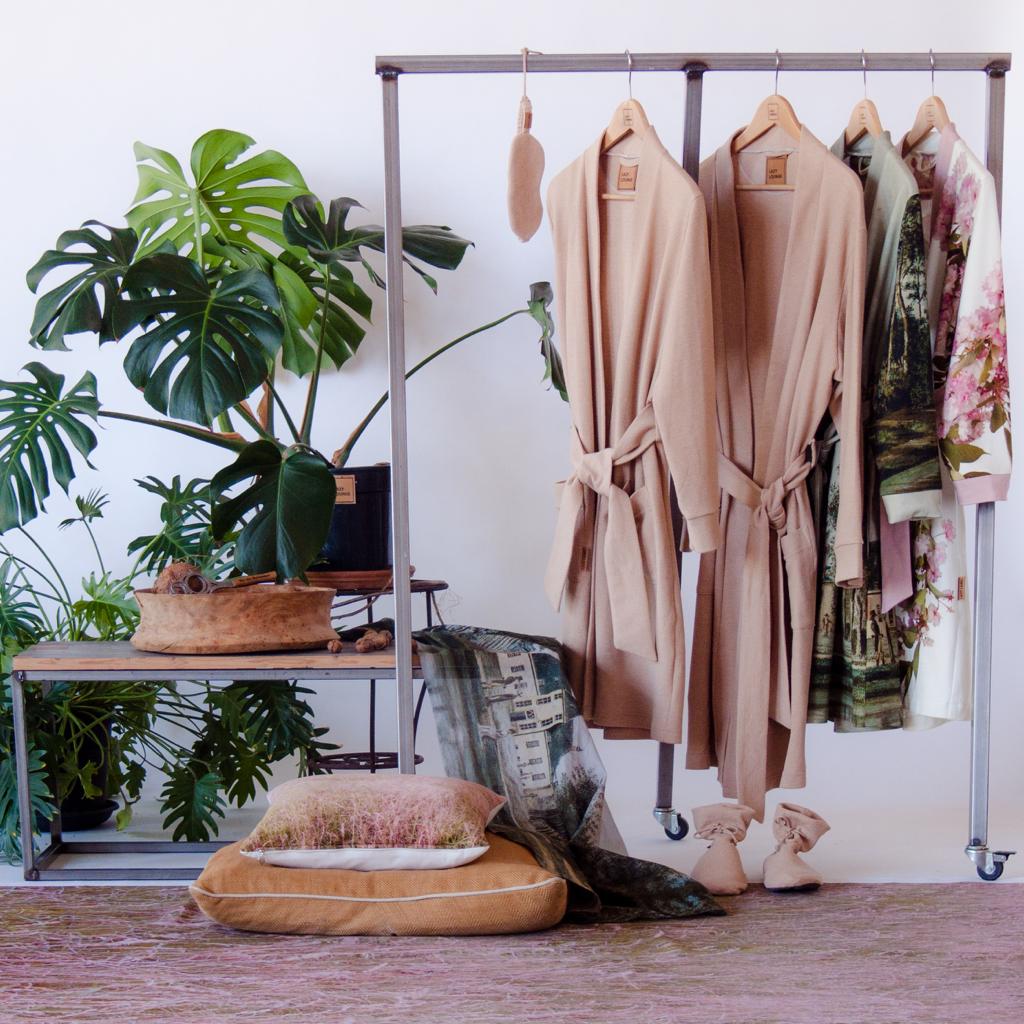 LAZY LABEL NETHERLANDS
Lazy Label
Lazy Label was founded in 2018 out of passion for design, beautiful textiles and customisation.
Our aim is creating loungewear and accessories that contribute to the wellbeing of people.
Each item is made with love and care. Made to embrace you.
 In co-creation, we incorporate creative messages such as memories or poetry in specially made loungewear. Consequently the designs can literally tell a story. Photos, collages, stories, paintings but also logos can be the starting point of inspiration.
Lazy Label's existing designs can be tweaked or completely transformed without limitations. Our loungewear is therefore a one of a kind piece. All custom designs are tailor made in Europe, using the finest colour grown organic cotton. Some fabrics originate from almost forgotten cotton seeds; cotton varieties that flower in colours like pastel brown or green. As a result yarns   need not even be dyed. These fabrics come in knits and wovens; pure and natural 'colour grown' and 100% skin-friendly.
For brands we create private label productions, thus the design reflects the look and feel of your brand. By using GOTS eco-printing on the fabrics we offer the flexibility in colours and patterns. By chosing this contemporary production method we provide freedom of choice.
Lazy Label invites you to connect; together we create the most meaningful
designs you dream of.
Mannie Klijn Velderman, founder of Lazy Label: 'we make homewear and lifestyle accessories for individuals and organisations who want to live their story the sustainable way.
Each piece "a unique gift of nature."
Lazy Label