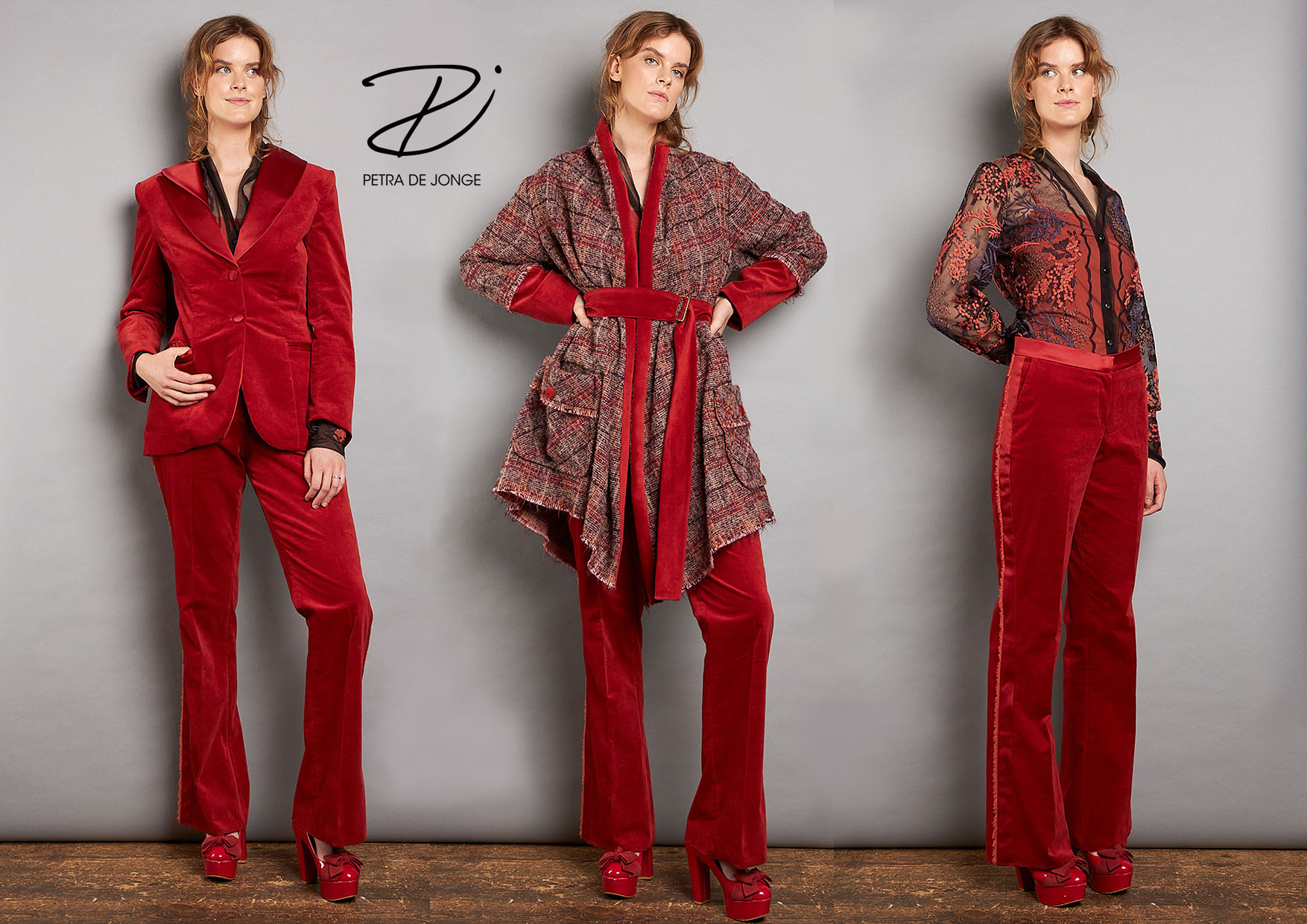 Petra de Jonge
PETRA DE JONGE COLLECTION & COUTURE
In my studio-boutique I exhibit my creative and unique sample collection, from which you can choose your favorite item and have it custom made to your taste.
There are some examples on this website, but there are many more creations in my studio, so come and have a look!
During my 16 years of experience as a designer in Paris for, among others, Kenzo, Barbara Bui and M&F Girbaud, I have gained broad experience with all types of clothing and have developed my own vision of style and innovative fit. I am also an accomplished pattern designer and translate my designs into 3D myself.
Sustainability is important to me. That is why I make timeless designs that are of such a quality that they can be worn for a long time. I also mainly work with small batches of fabric that cannot be used for serial productions. I mainly buy fabrics with a sustainability certificate and up-cycle jeans combined with used leather.
Tailormade garments does not only require the correct translation of body measurements. It is also important to know what image a customer has of themselves and how they would like to see this optimized further, which strengths they would like to emphasize.
Each piece of clothing is handmade by experienced tailors in my studio showroom in the illustrious café de Omval in Amsterdam. This allows me to control every aspect of the manufacturing process and customer service.
My aim is to be able to dress every woman, with any kind of size or shape and to optimize her unique beauty.
Petra de Jonge