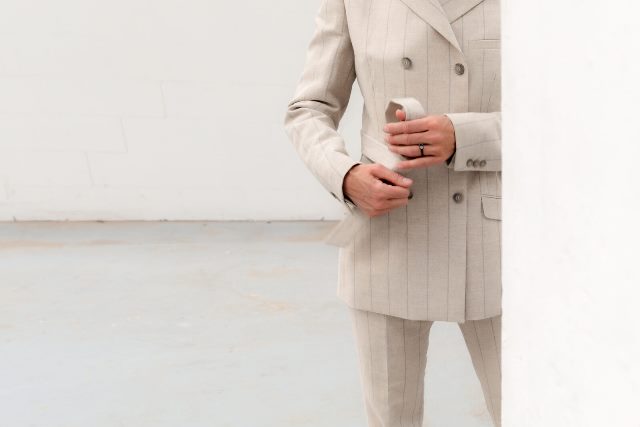 Aarden
Aarden founder Erik Toenhake began his quest as a biologist, fascinated by flora and fauna, and then wondered how clothing could be made fairer, cleaner and more sustainable. With Aarden he makes suits with a deposit, jackets, trousers, shirts and blouses - for men and women. Made to measure. Traditional, timeless and made of the best materials - with care and love for the earth!
At Aarden, we challenge ourselves to use as little material as possible and never produce more than is necessary. Innovative in use, reuse and development of new materials. In response to the overburdening of the planet and overconsumption for which we are responsible, we do not use raw materials that are harmful to the environment or are not recyclable
Are you in? Help start a movement in the other direction. Make a conscious respectful choice with the advice of the Aarden tailor. Choose your fabric, color and style that suits you.  Breathable and natural materials are used and produced within Europe and neighboring Morocco. In this way clothing is tailored to your wishes and only then made.
Aarden - respectful tailoring