We simplify sustainability that
enables and encourages people to
build and amplify fashion brands for the
Meet our sustainable fashion experts
Roosmarie Ruigrok
Founder | CSR Expert
Franklin von Winckelmann
Design Entrepreneur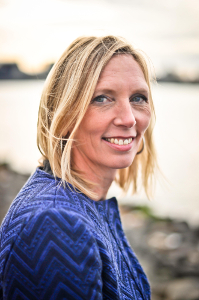 Jose Koopman
Sustainable Production Expert
Nicoline van Enter
Sustainable Footwear Expert
About us and our passion for sustainable fashion
Clean & Unique is a platform where fashion brands – big or small – with questions about the supply chain are connected to sustainability experts. We work with overall experts and specialized experts. From advisors, buyers, marketers to photographers. We listen to you and want you to get on the move as soon as possible. Experts help brands on their way to an ethical supply chain (clean)… based on a unique brand DNA (unique). The marketplace is for questions, solutions, events, information and inspiration. Clean & Unique.
Launch Platform
In 2007 we launched on a sunny day in March Clean&Unique with Designer Bas Koster. In that year C&U became a member of Fair Wear Foundation.
Consulting
In 2012 Fair Wear Foundation launched their own designer tool and the membership stopped for the brands. Clean & Unique started with CSR consulting in the Fashion&Textile Industry
Projects
In this year we celebrate 10 years of Clean & Unique 'An Ode to Ethical Fashion' Till then we were asked to many projects like; Mudjeans, The Sorting Machine, ReMo key, Circular Economy textile tool and special projects in Bangladesh and more.
Launch new tool for designers the #Marketplace
Clean&Unique collaborates with amazing experts in the field of sustainability in Fashion and starts a Marketplace for designers to simplifying for them to find the right partners.
CURIOUS TO HOW WE CAN MAKE YOUR BRAND CLEAN & UNIQUE? SEARCHING FOR EXPERTS, FOR TALKS, PRESENTATIONS OR PANELS? OR DO YOU HAVE A SPECIFIC REQUEST?